Can you get more exotic than Saudi Arabia?
Riyadh, which means 'The Garden,' is the Kingdom of Saudi Arabia's capital city, and also one of the wealthiest in the world.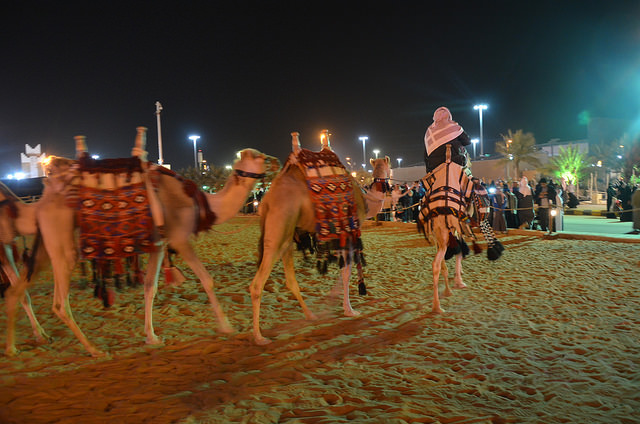 The King Faisal Specialist Hospital and Research Center (KFSHRC), is a modern, state-of-the-art 896 bed (inclusive of 179 day beds) Joint Commission International (JCI), accredited academic medical facility located in Riyadh, the capital city of Saudi Arabia.  It is the national referral center for Oncology, Organ Transplantation, Cardiovascular Diseases, Neurosciences, and Genetic Diseases.  A full range of tertiary, secondary, and primary health care services are provided.  The hospital's postgraduate education programs support both Residency and Fellowship training. The Research Centre focuses on basic and translation research, primarily in cancer, cardiovascular diseases, transplant immunology, genetics, molecular diagnostics, and proteomics.
In the Middle East, the KFSHRC has been a pioneer in kidney and bone marrow transplantation, oncology, IVF, and orthopedic and cardiovascular surgery.  The hospital performs over 2,000 open-heart and 6,500 cardiac catheterizations per year.  It offers chemotherapy, radiation therapy, and bone marrow transplant, treating over 2,800 new adult patients per year.  Pediatric oncology/hematology patients are treated at a 40 bed, state-of-the-art facility, the King Fahad National Centre for Children's Cancer and Research that opened in 1997.  Seventy to eighty pediatric stem cell transplants are performed per year.
Remember, if you have questions regarding these travel nursing job opportunities in Saudi Arabia, the hospital, or anything else, please give Worldwide Travel Staffing a call.  Be sure to check back regularly, as job postings change DAILY.

If you require assistance with completing the online application process, please call Worldwide Travel Staffing at (866)633-3700 (toll free within the US) or (716)821-9001 (worldwide).